There seem to be lots of confusion in Washington DC as Rudy Giuliani takes both White House and State Department's Press corps unawares with pronouncements that; President Trump had refunded the $130,000 hush money paid to porn actress Stormy Daniels to Michael Cohen. This was at variance with earlier insistence by the President that he knew nothing about the said payment, referring journalists to his Attorney Cohen. Giuliani who gave out this shocking revelation in an interview with Fox News' Sean Hannity also indicated in Fox and Friends that three Americans imprisoned in North Korea will be released on Thursday. In a Press Briefing by White House Press Secretary, Sarah Huckabee Sanders, Giuliani's bombshell on Stormy Daniels was confirmed, but Sanders who obviously was embarrassed by the hush money reimbursement acknowledgement, could not confirm the release of the Americans held in North Korea. Recall that Sanders had severally defended the President, saying the entire Daniels' story was false and that President Trump knew nothing about it.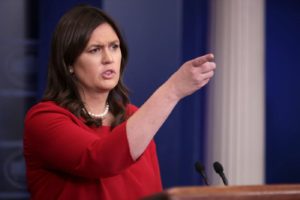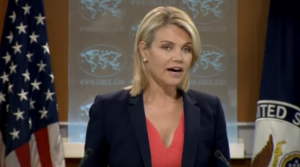 At the States Department, Spokesperson Heather Nauert, in a press conference Thursday, May 3, 2018 to mark the 25th anniversary of world press freedom day, says she could not confirm the virility of Rudy Giuliani's claim on Fox that three Americans held in North Korea will be released. When pressed on whether future statements from Giuliani on state matters should be taken as official, she referred journalists to the white house, saying; she could not confirm the roles/duties of Giuliani to the President, other than being his Attorney.
Sources indicate that officials of both the White House and States Department are frustrated with Giuliani's apparent flippancy on state matters since joining President Trump's Legal team. Among other seemingly damaging revelation by Rudy Giuliani which is not consistent with white house's earlier position was that former FBI Director James Comey was fired because he couldn't say "President Trump was not under investigation in the Russian probe".
Martins Ogbu – U. S. Bureau