A U.S. federal Judge Nancy Maldonando has ordered Chicago State University to turn over documents related to President Bola Ahmed Tinubu of Nigeria during his time at the school in 1970s.
This follows the ongoing battle by Tinubu's rival in the 2023 presidential polls Atiku Abubakar, seeking to obtain his academic records for comparison with what he presented to INEC as the outcome of the election is being litigated.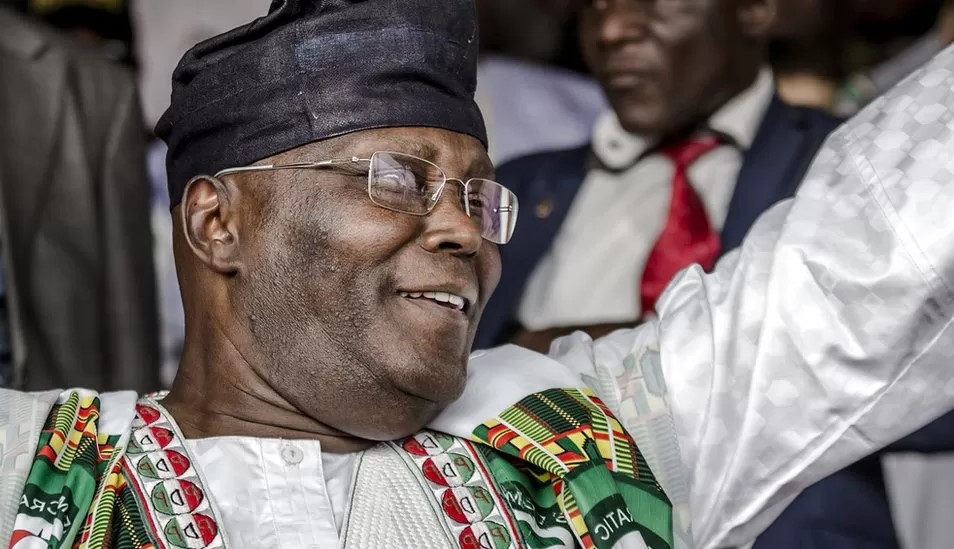 Judge Nancy Maldonado of the United States District Court for the Northern District of Illinois in Chicago upheld the decision of a lower federal magistrate judge to release the documents. She set Monday, Oct. 2, 2023 as deadline to turn over the documents. Depositions with CSU officials must be done by Oct. 3 she ordered.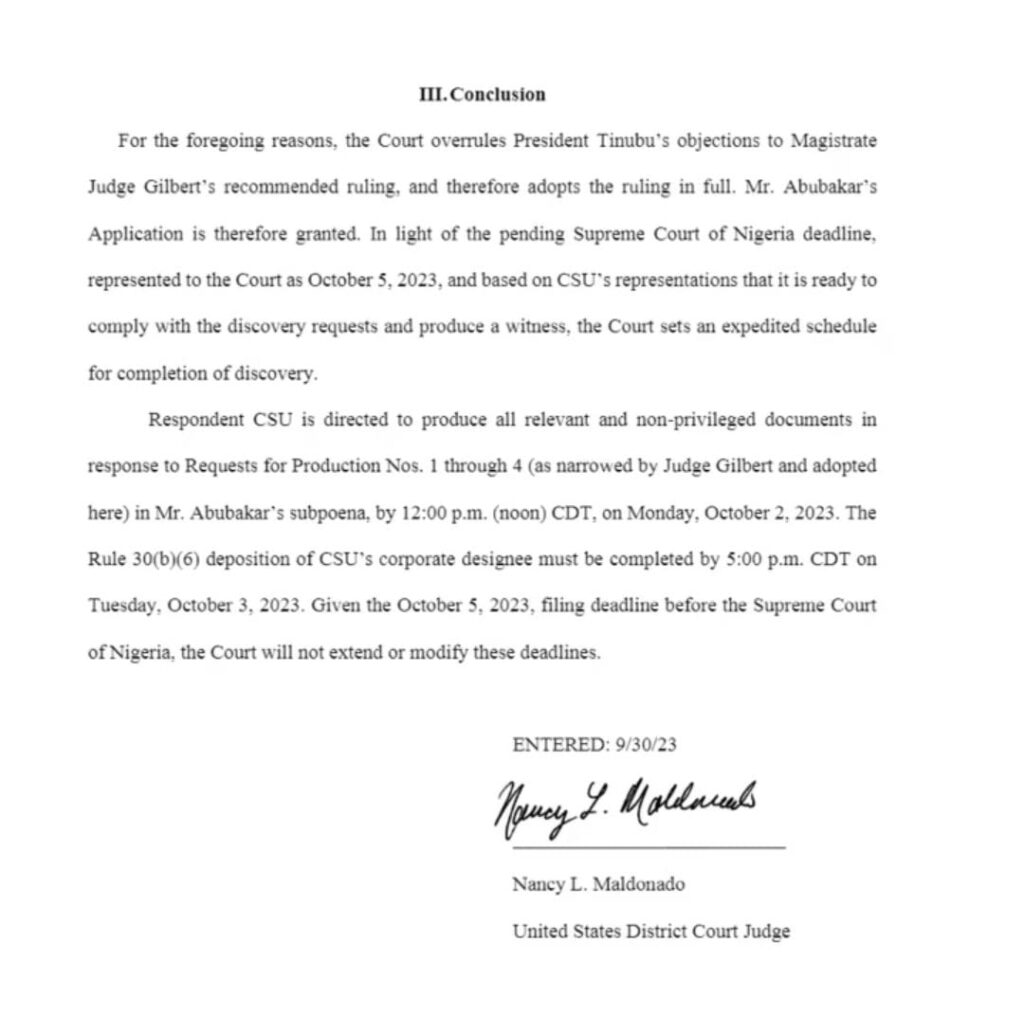 CSU has been at the center of Tinubu's legitimacy as elected President of Nigeria following alegations of falsification of certificates and academic records by Tinubu as submitted to Nigeria's electoral body for 2023 general elections.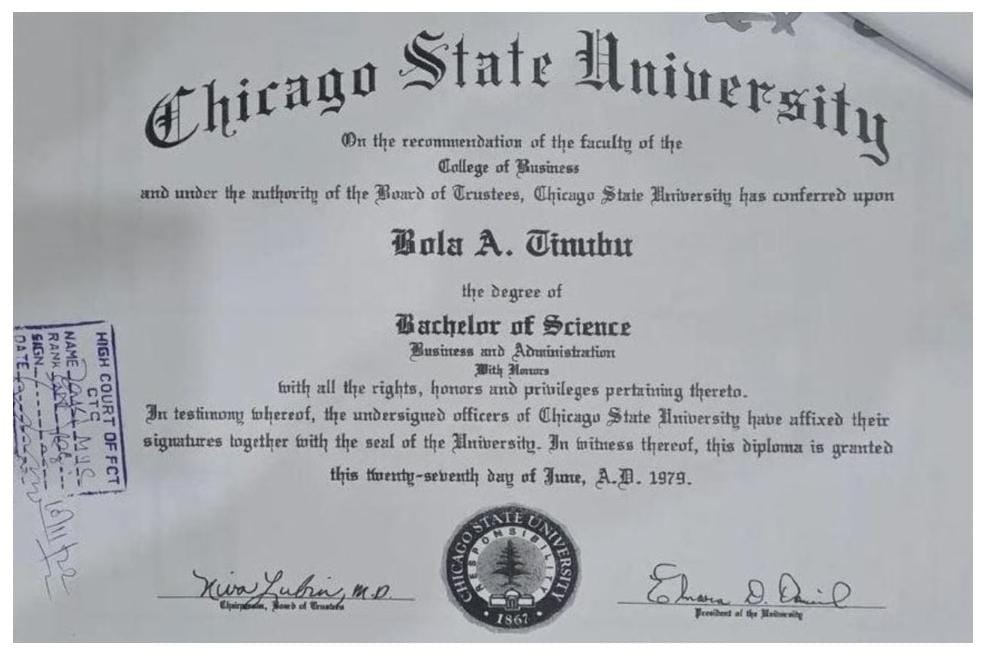 Martins E. Ogbu – Washington DC