Gov Ambode Donates 120 Power Generating Sets To Lagos Police Command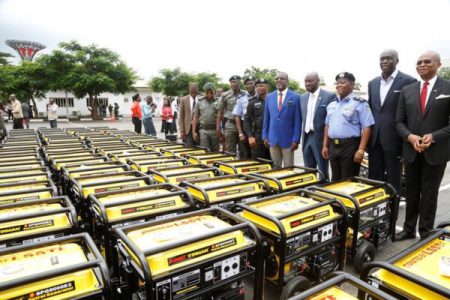 Lagos State Governor, Akinwunmi Ambode, on Monday handed over 120 new 5KVA generating sets to the Lagos State Police Command to power all police formations across the State, with a pledge of continuous support to security agencies to ensure optimal performance
Speaking at Lagos House in Ikeja while handing over the generating sets to the police, the Governor reiterated the commitment of his administration to ensure the enforcement of rule of law and safety of lives and property in the State, just as he said that his vision was for the State to be among the safest places to live in and work in Africa.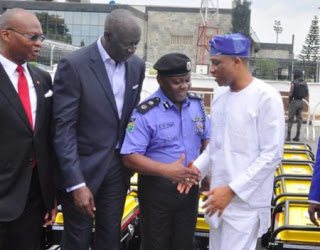 Ambode, who was represented at the brief handing over ceremony by the Chairman of the Lagos State Security Trust Fund, Mr Oye-Hassan Odukale, said the security of residents and investors remain one of the cardinal objectives of his administration, and that government would not relent in coming up with initiatives and programmes to guarantee safety of the people.
He said the generating sets were procured by the Fund to ensure that police formations in the State work optimally in their mandate of safeguarding lives and property.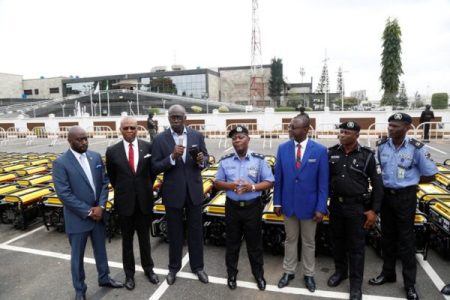 "Lagos State is the safest State and we hope to make the State to be among the safest States in Africa which is our objective at the Fund. Anything about security is given high priority by our administration. Lagosians are now feeling safe. The safety that we are experiencing don't come cheap but I like to assure that at the Fund, we are always willing to move at any time to ensure that we keep Lagos safe," he said