As the #EndSARS protests degenerate, with hoodlums taking advantage of the situation to wreak havoc on both the people and property, former President Olusegun Obasanjo has appealed for calm on all parties. In a press statement released Wednesday, Obasanjo called on President Muhammadu Buhari to "restrain the military and other security agencies from using brute force" on the protesters, whose demands he asserted are legitimate.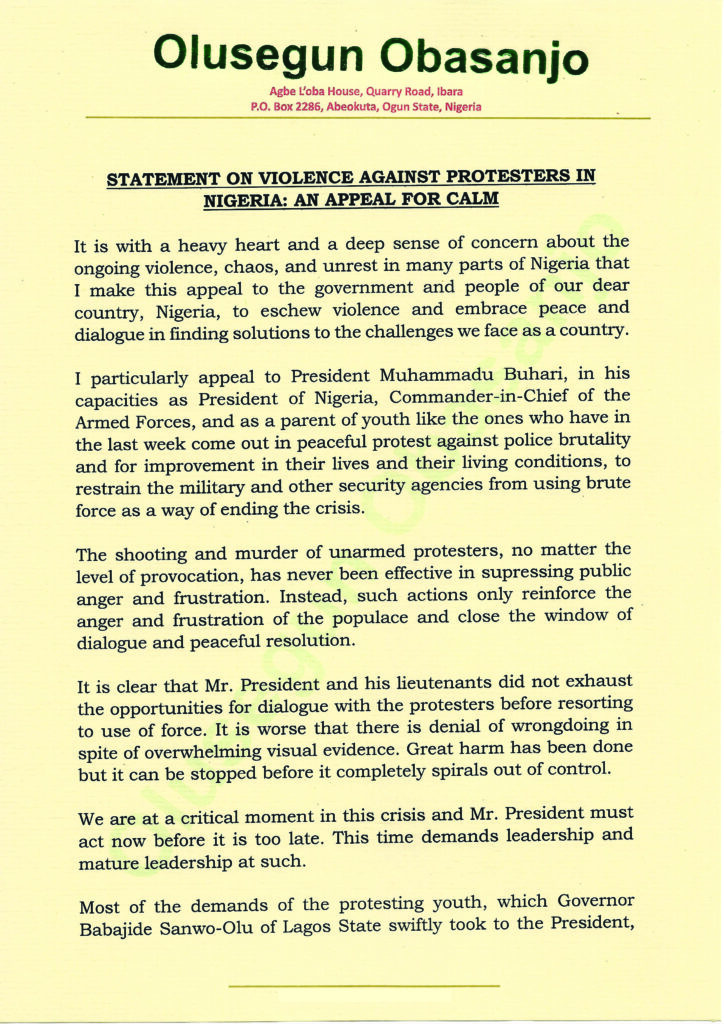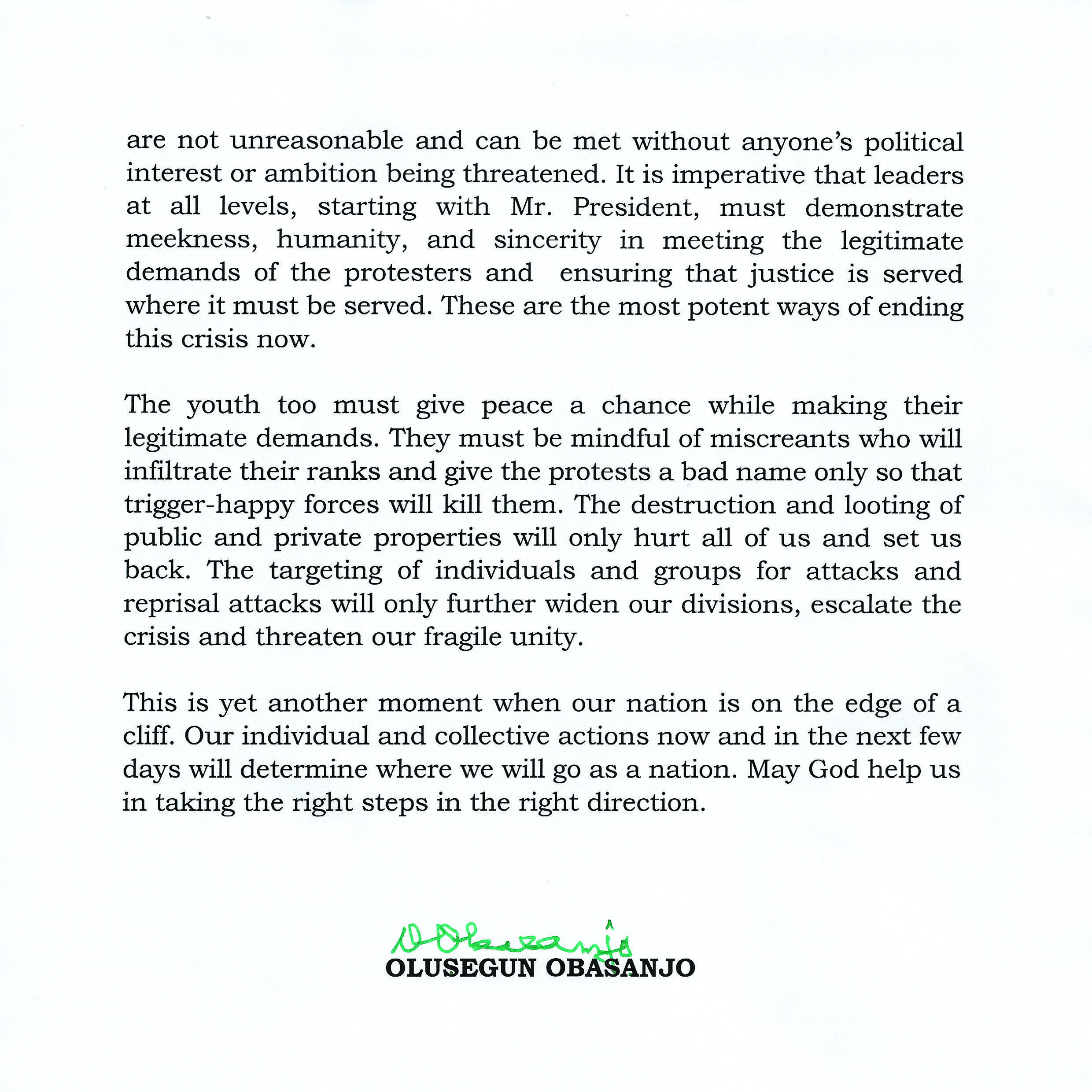 It will be recalled that several people were reportedly killed in Lekki, Lagos when the military drafted to the area in the wake of 24 hours curfew imposed by the Lagos State government, fired several war type shots at the protesters. The Nigerian Army had earlier it its twitter feed denied the involvement of their officers and men in the shooting, but several video evidences proved otherwise.
In a related development, several properties have been destroyed in Lagos, Abuja and major cities across the country by unidentified persons as backlash from the #ENDSARS protests. Prominent among them are the Bola Tinubu owned Television Continental (TVC) which was burnt down early Wednesday, popular Oriental Hotel, Lekki Toll gate, Oba's palace in Lagos, among others. The situation forced Channels Television to shut down transmission momentarily for fear of similar attack.
It remains to be seen what the President Buhari led administration will do in the coming days to calm the situation. However, there has been very little done by the government, beyond political statements to address the demands of the protesters led by the youth, who essentially are demanding apart from the disbandment of the notorious Special Anti-Robbery Squared (SARS) of the Nigeria Police Force, are equally seeking good leadership, employment, better living standard, among others.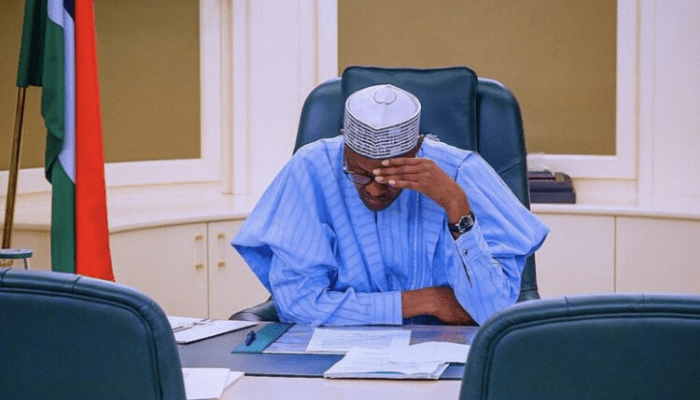 This is obviously a major test of Buhari's competence in office. It is also an opportunity for him to leave a legacy, should he take advantage of the situation and move swiftly to restructure Nigeria and encourage unity among all ethnic groups.