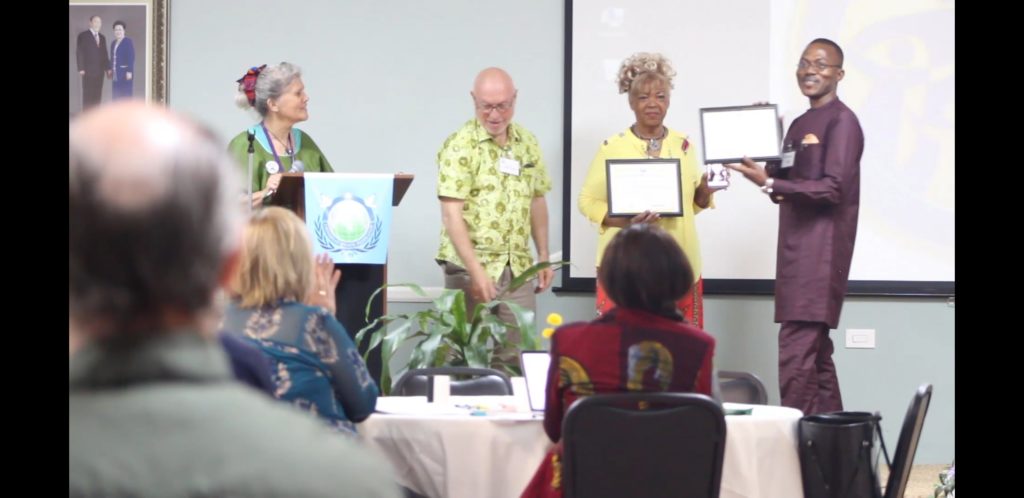 The Chief Executive of Blue Rose Media and Anchor, "A Chat with the Professional" on television, Mr. Martins Ogbu was on Saturday April 27, 2019 honored by the Universal Peace Federation (UPF) as "Ambassador for Peace". In a ceremony being part of the African Conference Global Connections held in Durham, North Carolina, United States of America, the Executive Director, UPF of North Carolina, Mrs. Sharon Pace described Mr. Ogbu as a silent inspiration to many African youth.
Martins, a Nigerian born mentor has over the years deployed the instruments of media to inspire African youth, both at home and the Diaspora, to become the best they possibly could, to ensure quality life and good governance on the Continent. He has been a teacher and is well appreciated by many of his students across board.
The Blue Rose Media family joins Nigerians and other well-meaning individuals across the world in wishing Mr. Ogbu well in this new task of promoting peace globally.